Struggling to find an exciting place to take your family? You may consider visiting a public aquarium.
The United States is home to a collection of aquariums that exhibit thousands of stunning marine animals. One of the most significant advantages of visiting an aquarium is that it offers activities that capture the attention of both children and adults.
We've identified ten aquariums in the United States that we think anyone interested in aquatic life should see at least once in their lifetime.
So how did we identify the ten aquariums on this list?
Diversity and the number of animals in an aquarium are the two primary elements that we focused on. The larger the aquarium, the more it is likely to provide entertainment, scientific, conservation, and educational value. We also looked at reviews by visitors and awards that the featured aquariums have received.
Learn more: 154 Hilarious Fish Puns
1. Georgia Aquarium: Come Face-to-Face With A Whale Shake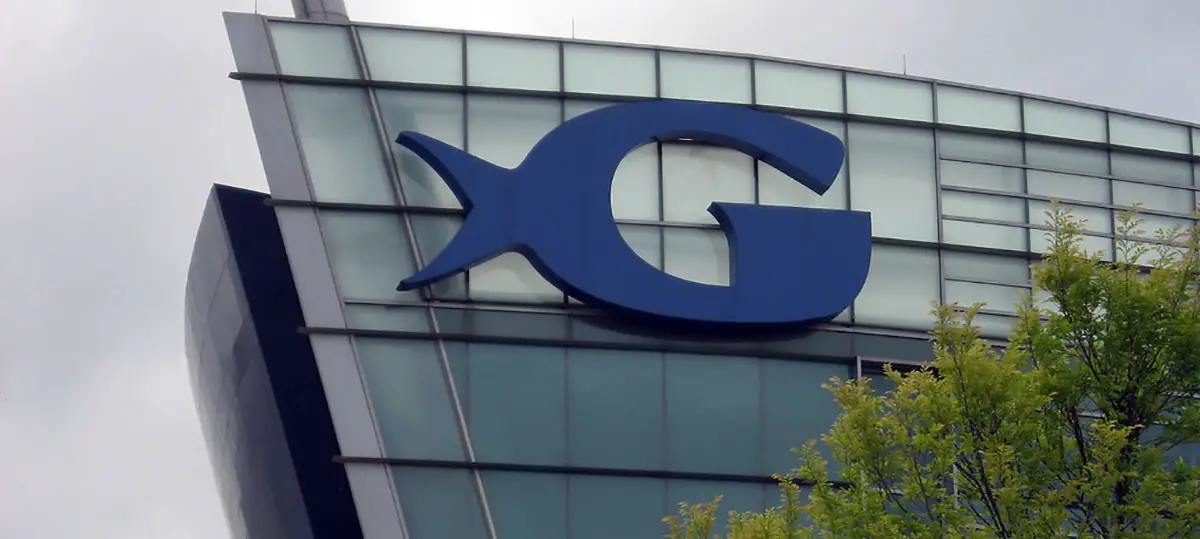 With over one million cubic feet of water and 100,000 fish, it's easy to see why the Georgia Aquarium is said to be the largest aquarium in the western hemisphere. It also claims to be the only organization outside of Asia to accommodate the massive whale shark.
Built at the cost of $290 million, the aquarium is home to more than 500 species (Source). 
According to the Georgia Aquarium's website, its primary goal is to be the "leading facility for aquatic animal conservation and research."
Its Correll Center for Aquatic Animal Health works in partnership with the University of Georgia Veterinary School. This is a collaboration that allows the facility to provide a clinical medicine and animal pathology program while also offering training to veterinary residents, externs, and interns (Source). 
Location: 225 Baker St NW, Atlanta, GA 30313
General Admission: $32.95
Child Admission (3-12): $28.95
Learn More: The Ultimate List of Fish Names
2. Monterey Bay Aquarium: Experience A Live Kelp Woodland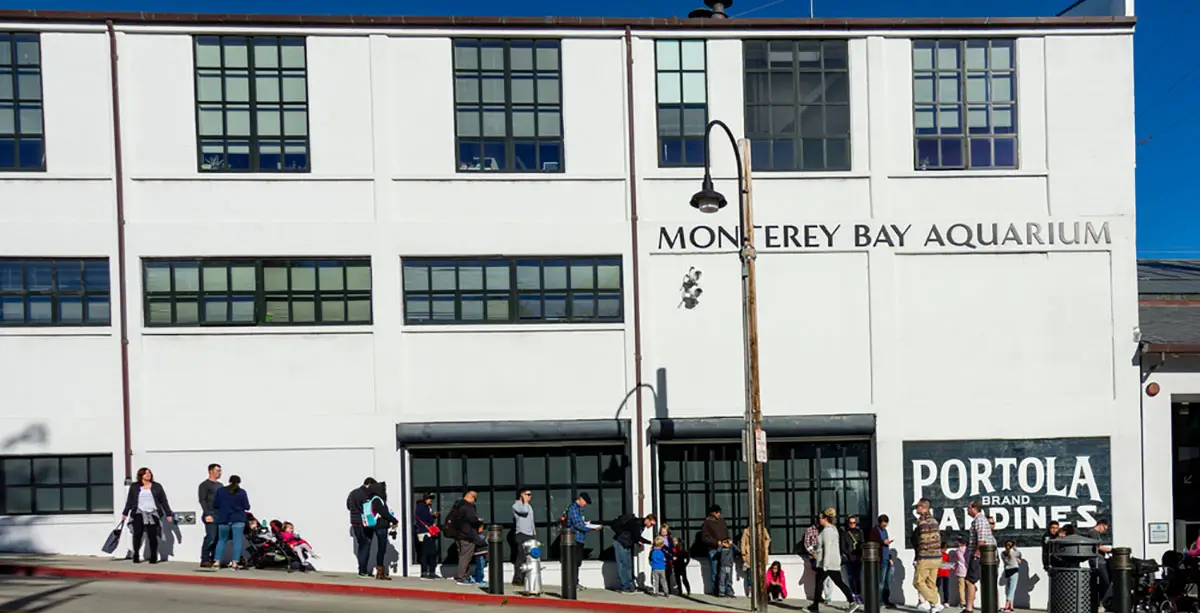 The Monterey Bay Aquarium is famous for its regional attention to the sea environments of Monterey Bay. The facility also claims that when it opened in 1984, it was the first to display a living kelp woodland. Kelp is a giant seaweed that grows from the ocean floor. It provides shelter and food for many sea creatures. 
On its website, the Monterey Bay Aquarium reports that its biologists are involved in the animal husbandry of jellyfish. It was the first to adequately care for and exhibit a great white shark (Source). 
According to the Monterey Bay Aquarium, one of its unique features is the Otter Program, which seeks to facilitate their survival. The facility also says that it is home to more than 550 species, which can be viewed from 34 main galleries (Source).
Location: 886 Cannery Row, Monterey, CA 93940
General Admission: $49.95
Child Admission (3-12): $29.95
Learn More: Reviews of the Best Bow Front Aquariums
3. Shedd Aquarium: See One Of the Earth's Biggest Indoor Aquariums
Shedd Aquarium is an open aquarium in Chicago, Illinois. Opened on May 30, 1930, the aquarium was for some time the biggest indoor facility on earth. Shedd Aquarium claims that it "connects nature lovers and animal enthusiasts with the aquatic animal world" (Source).
The name of the aquarium comes from its founder John G. Shedd. The facility's website reports that Shedd decided to sponsor the project when he noticed that every great city in Europe and the United States had a great aquarium. So he decided that Chicago also deserved one. However, Shedd passed away in October 1926, several years before the groundbreaking ceremony in 1930 (Source).
Location: 1200 S Lake Shore Dr, Chicago, IL 60605
General Admission: $39.95 (cheaper for Chicago residents)
Child Admission (3-11): $29.95 (cheaper for Chicago residents)
Learn More: Best Substrate for Betta Tanks
4. The Florida Aquarium: Swim With Sharks and Cruise with Dolphins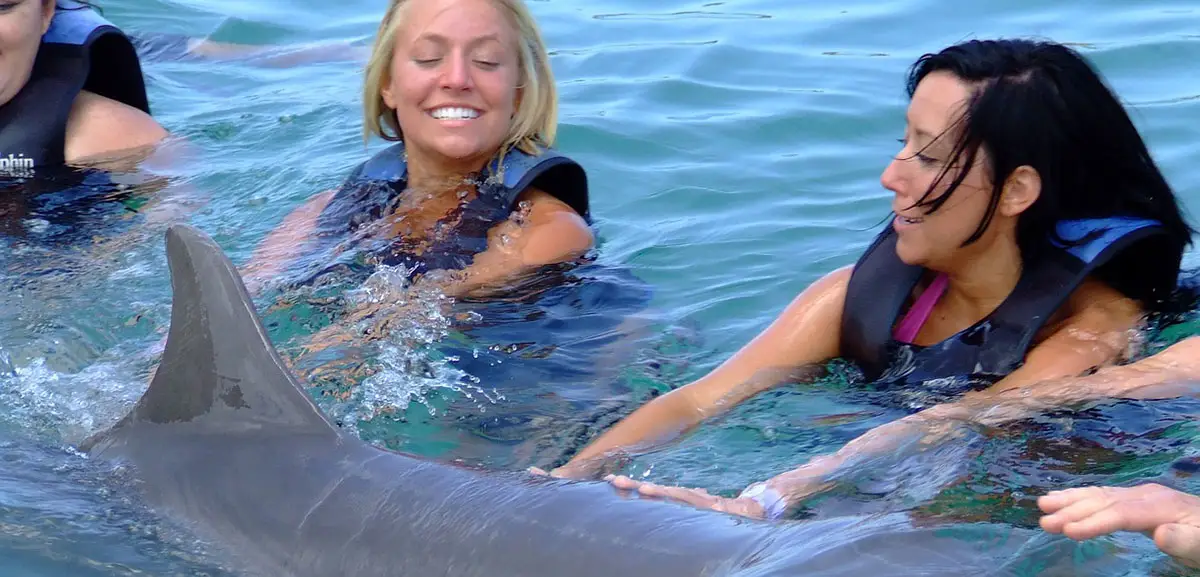 Established in 1995, the Florida Aquarium hosts about 9,000 animals. It promises its visitors that they will enjoy activities like shark swimming and dolphin cruises. Also, its displays focus on freshwater springs, wetlands, beaches, and coral reefs. 
The Florida Aquarium reports that it also focuses on the sharks and sea turtles of the blue waters of the Gulf of Mexico, Tampa Bay, Cuba, and Florida Keys.
The facility also says that it seeks to restore the rapidly receding reefs of Florida, bringing turtles back to the ocean, and restoring the declining numbers of tiger sharks (Source). 
They also have swim and dive programs where you can swim inside the aquarium.
Location: 701 Channelside Dr, Tampa, FL 33602
General Admission: $25.70+
Child Admission (3-11): $21.95+
Learn More: The Best Protein Skimmers for Freshwater
5. Aquarium Of The Pacific: See Over 500 Species 
The Aquarium of the Pacific claims that it is the fourth most-attended aquarium in the nation with over 1.7 million people visiting every year.
It also reports that it has about 12,000 animals representing more than 500 diverse species in exhibits ranging in size and capacity from about 5,000 to 350,000 gallons of water. 
Based on the information available from their website, it was the first such facility in the United States to "register its greenhouse gases and is a leader in green practices, including its LEED platinum Watershed classroom." For its efforts, the aquarium won the Super Nova Star Award, from the Alliance to Save Energy, in 2009 (Sources). 
Location: 100 Aquarium Way, Long Beach, CA 90802
General Admission: $34.95
Child Admission (3-11): $24.95
Learn More: Mystery Snail Care Guide
6. Tennessee Aquarium: Welcome to the "The Richest Freshwater Fauna in the US"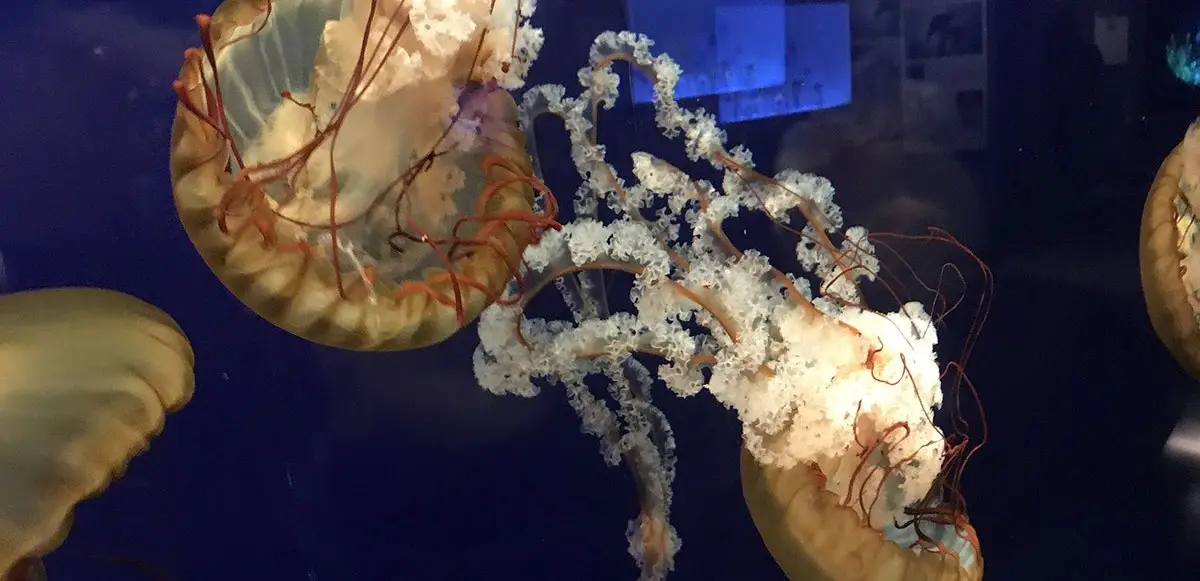 The Tennessee Aquarium opened in 1992 on the Tennessee River bank in Chattanooga.
The Aquarium, which has been credited by the Association of Zoos and Aquariums (AZA) since 1993, is home to over 12,000 animals representing about 800 species.
It prides itself as having the "richest freshwater fauna of any state in the United States" (Source).
Location: One Broad Street, Chattanooga, TN 37402
General Admission: $34.95
Child Admission (3-12): $21.95
Learn More: Reviews of the Best Goldfish Food
7. Wonders of Wildlife National Museum And Aquarium: Reconnect With The Outdoors
This Wonders of Wildlife National Museum and Aquarium is a not-for-profit educational conservation-themed facility in Missouri.
This aquarium says that it realizes that people are generally losing their connection with the outdoors.
Hence, its displays are aimed at inspiring people to reconnect with the wild for generations to come (Source).
Location: 500 W Sunshine St, Springfield, MO 65807
General Admission: $34.95+
Child Admission (3-12): $19.95
Learn More: The Best Goldfish Tank Filters
8. Dallas World Aquarium: See Exhibits Of Both Freshwater And Saltwater Ecosystems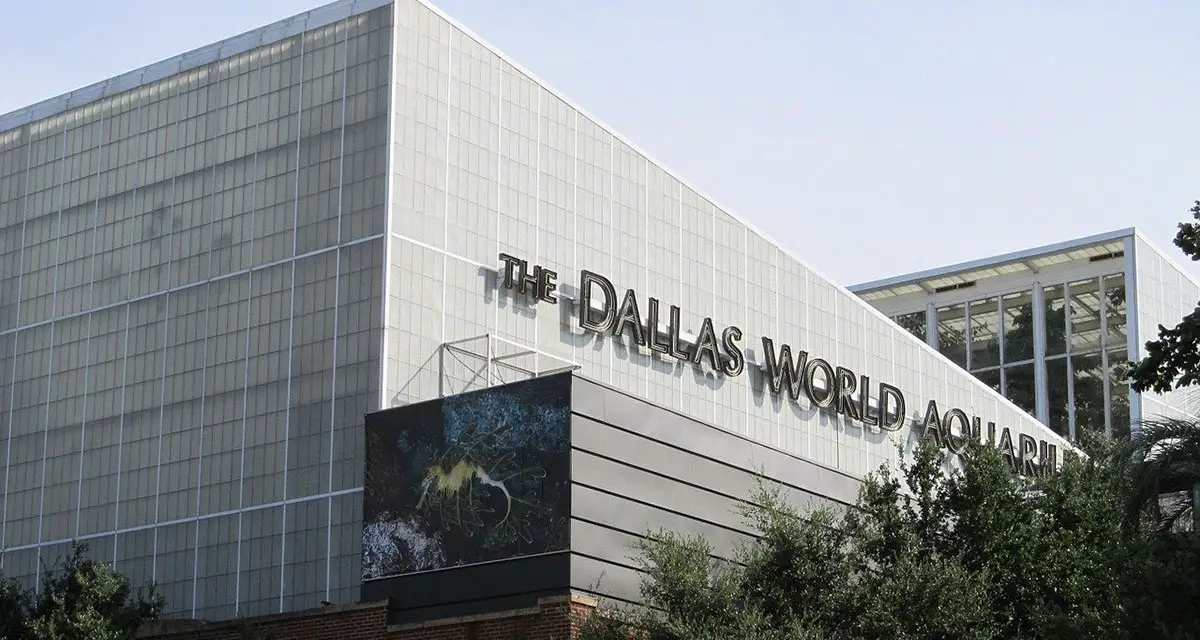 The Dallas World Aquarium is located in what used to be an old warehouse whose address is 1801 North Griffin Street in downtown Dallas.
The aquarium opened to the public in 1992. In 1996, the management of the aquarium bought an adjacent warehouse that was earlier used for storing materials for a rubber factory. In 2000, the aquarium acquired a new vacant stand where the Mondo Maya exhibit started accepting visitors in 2004 (Source).
This aquarium exhibits both freshwater and saltwater ecosystems.
Location: 1801 N Griffin St, Dallas, TX 75202
General Admission: $22.95
Child Admission (3-12): $16.95
Learn More: Types of Tetras and How To Care For Them
9. The Audubon Aquarium Of The Americas: Encounter The Great Maya Reef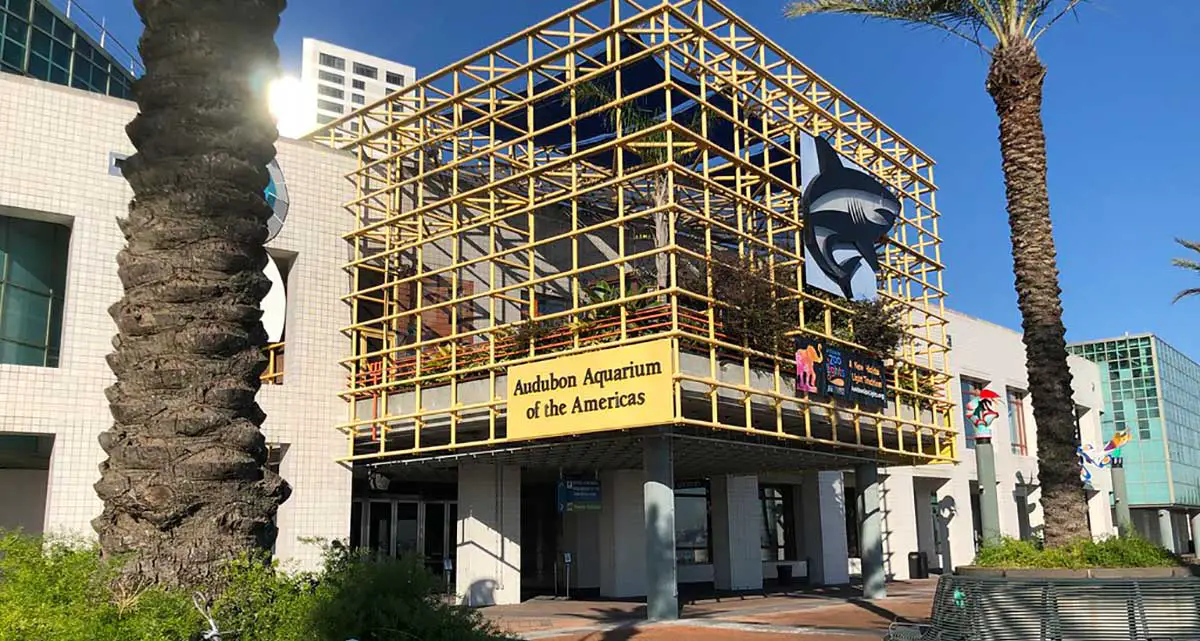 The Audubon Aquarium of the Americas' main exhibit is the 400,000-gallon Gulf of Mexico Exhibit. The aquarium indicates that its walkthrough tunnel seeks to expose the beauty of the Great Maya Reef. The main features attracting visitors are the Southern Sea otters and the penguins.
The aquarium's website provides an idea of the aim behind its work: "We serve our visitors, our community and our world as an educational resource, an environmental guardian, a leader in economic development and a venue for family entertainment." (Source).
Location: 1 Canal St, New Orleans, LA 70130
General Admission: $27.95+
Child Admission (2-12): $22.95+
Learn More: Fish Tank Size Calculator
10. Ripley's Aquariums: Swim With Stingrays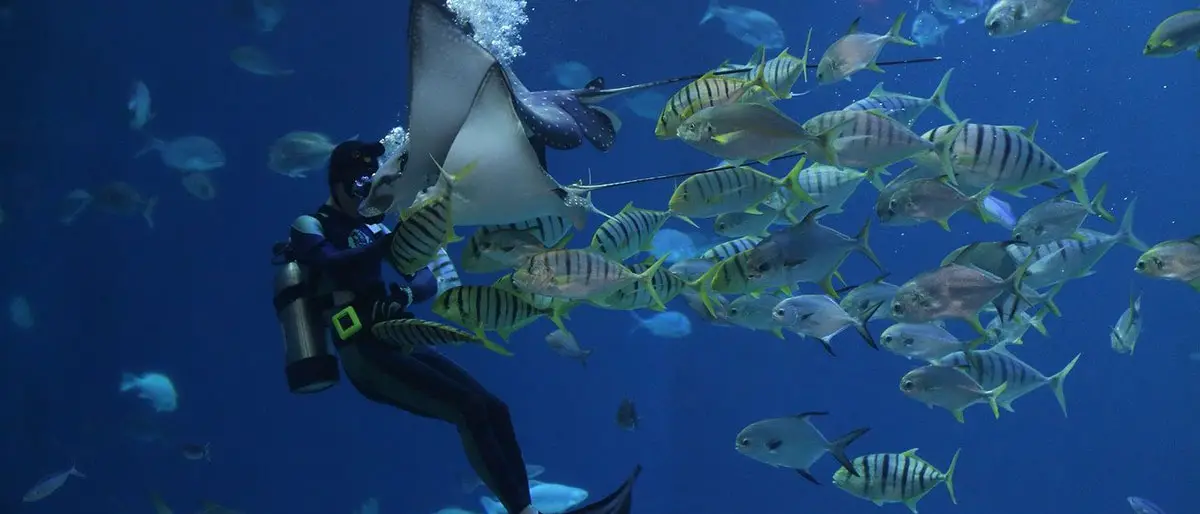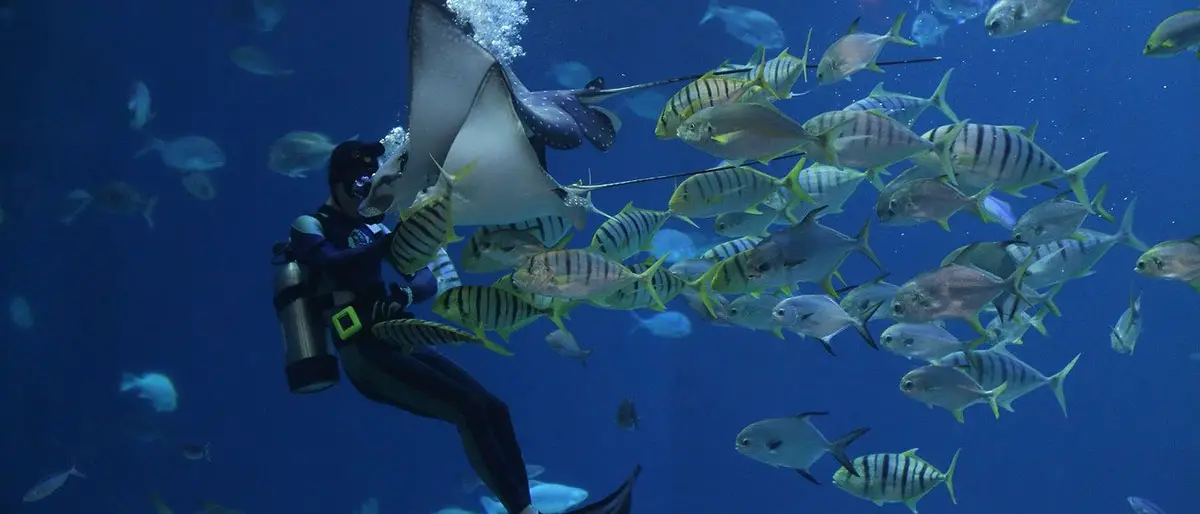 The Ripley's Aquariums consist of three aquariums: Aquarium of Smokies in Gatlinburg, Tennessee; Aquarium of Myrtle Beach in South Carolina; and Aquarium of Canada in Toronto.
The Ripley's aquariums state that it aims to "foster a culture of sustainability that supports the environmental and conservation goals of the organization and the greater public while building a strong legacy of ecological stewardship" (Sources). 
The Ripley's Aquariums work determinedly on penguin preservation. Visitors to any of the aquariums can expect to enjoy penguin encounters, swimming with stingrays, and even the alternative to have a painting created by a penguin (Source).
For its efforts, Ripley's Aquariums was nominated as the 2014 TripAdvisor Traveler's choice (Source). 
Aquarium of the Smokies
Location: 88 River Rd, Gatlinburg, TN 37738
General Admission: $32.99+
Child Admission (6-11): $17.99+
Child Admission (2-5): $7.99+
Aquarium of Myrtle Beach
Location: 1110 Celebrity Circle, Myrtle Beach, SC 29577
General Admission: $29.99
Child Admission (6-11): $19.99+
Child Admission (2-5): $9.99+
Learn More: Best Filters for Betta Fish
Learn More: 7 Crazy Aquarium Stories